Third AuthorAID Research Writing MOOC attracts over 1000 developing country researchers
---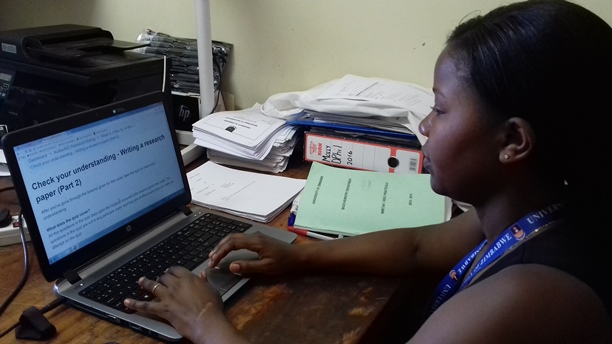 Many AuthorAID members will be eager to hear about our online courses coming up in 2017, which will be announced shortly. But first, a quick look back to the last course we ran in October /November 2016. This was the third 'MOOC' (Massive Open Online Course) we have offered in research writing. To recap, we successfully ran our first MOOC in November 2015, followed up with another course in April 2016, which attracted a record number of participants.
The six-week course began on the 18th October, and was aimed at improving research writing skills of early career researchers in developing countries. The course consisted of 12 lessons, weekly quizzes, and two peer assessment activities (one of which was writing a research abstract or summary). The participants had to pass all the quizzes to qualify for a completion certificate and digital badge.
During the course, we also ran a competition for participants to send in their pictures of them during their research activities (see the INASP Photo of the month for February http://www.inasp.info/en/publications/details/261/) or actually doing the online course. Two pictures from participants are included below: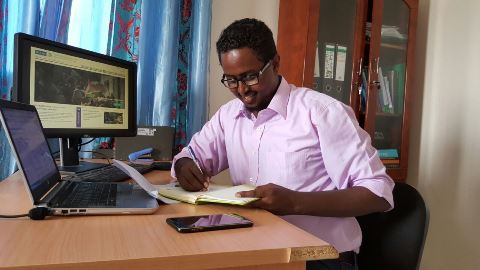 The course was run by two AuthorAID staff - Ravi Murugesan facilitated the course and Andy Nobes was administrator. They were supported by a team of 30 guest facilitators from the AuthorAID network, including AuthorAID mentors, associates, and experienced volunteers from the Organization for Women in Science for the Developing World (OWSD), who also helped market the course. We were pleased to see women represent 50% of facilitators and 47% of course completers! The job of the guest facilitators was to respond to questions in the discussion forums, and they contributed nearly 900 posts in total.
Participant interaction from all over the developing world
We welcomed participants from all over the world. Highly represented countries included Egypt, Ethiopia, Ghana, India, Kenya, Nepal, Nigeria and Philippines. It was also good to see some participants from Yemen, Somalia, Iraq, Guinea, Sudan and Afghanistan.
The feedback we received was very positive:
"I learned so much from the AuthorAID Research writing course which I have not learned from the research programs that I had attended through the years. The linkages are very helpful and so were the exams. I feel more confident in sharing my knowledge with my residents and fellows. Despite my lack of computer know-how I was able to submit my assignments."
Honolina Sero Gomez (Philippines)
1356 participants started the course and 648 from 61 countries completed the course (48%). 77% of these completers took part in at least one of the two 'peer assessment' writing activities and achieved a merit grade.
Congratulations to all participants who completed the course and achieved a certificate and badge!
AuthorAID will be running an online research writing and proposal writing course (MOOC) starting April 18th 2017 and ending June 12th. For more information visit our E-learning page